P.F. Farm Equipment
St-Isidore, Ontario


613-850-8063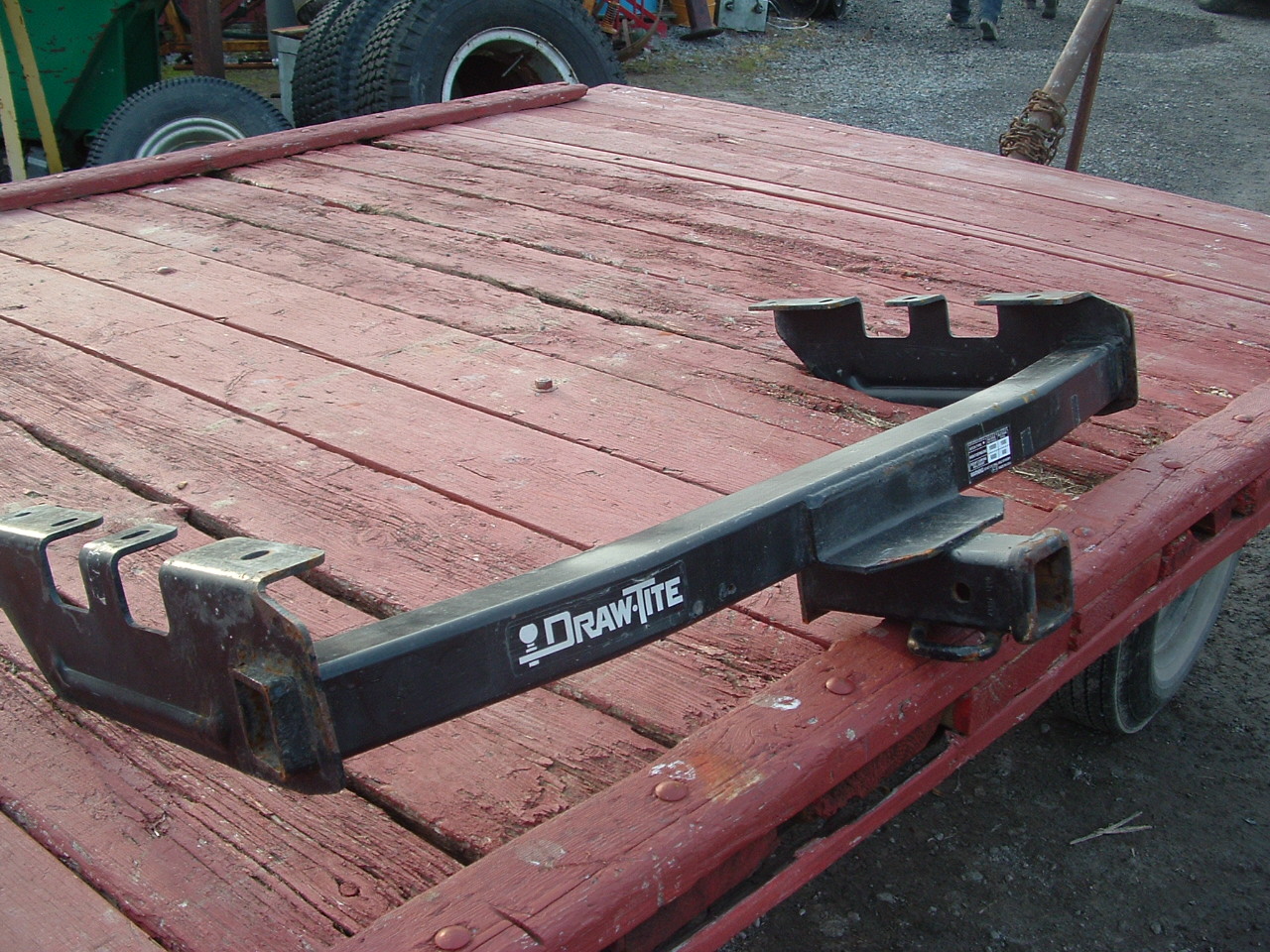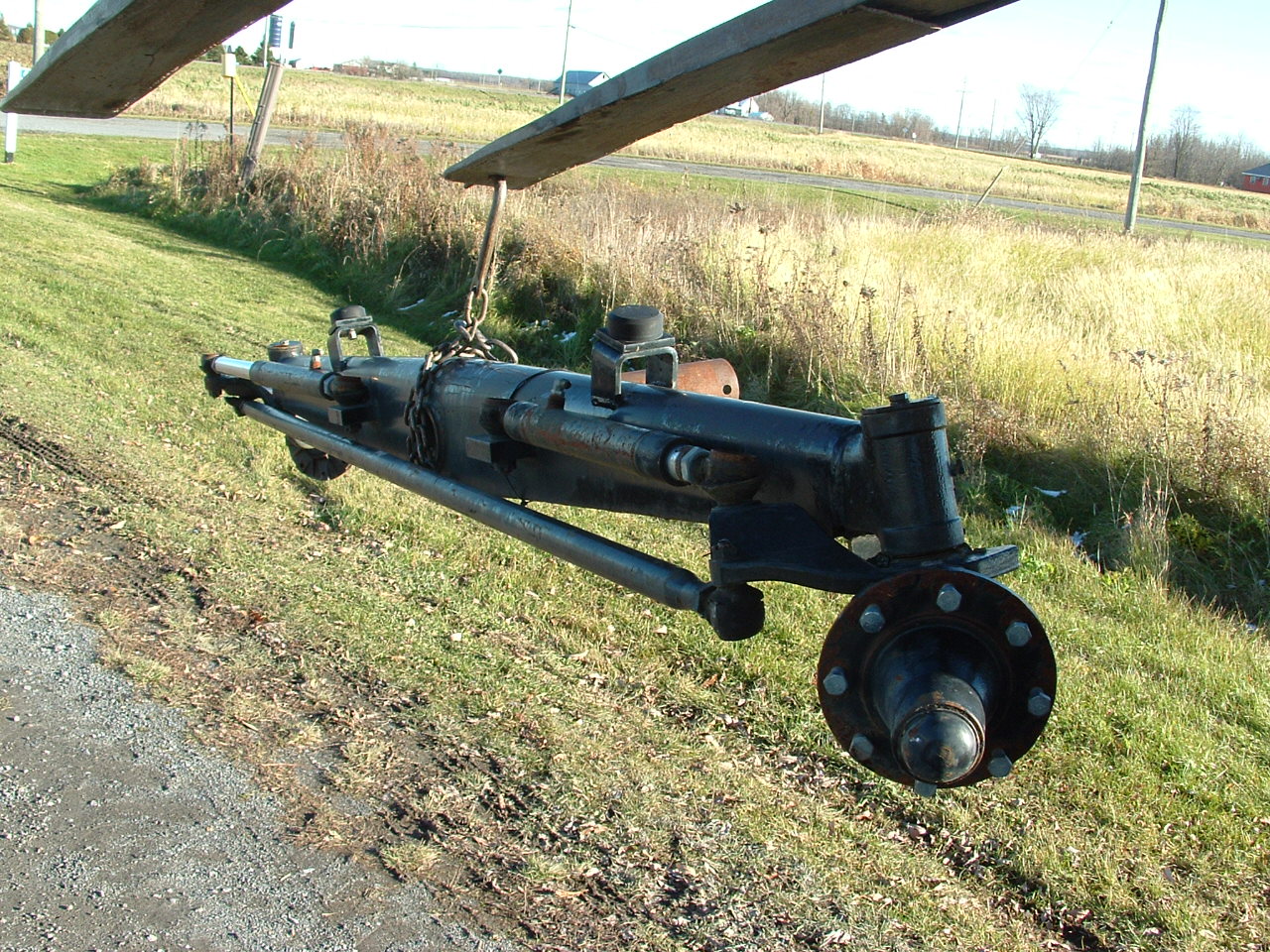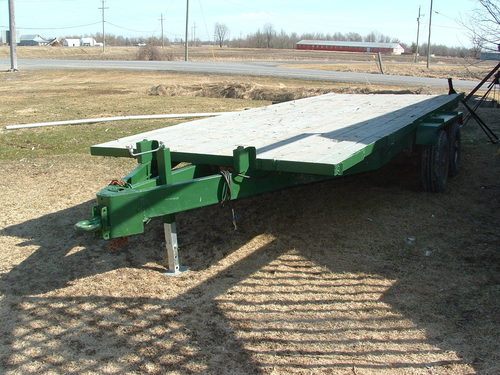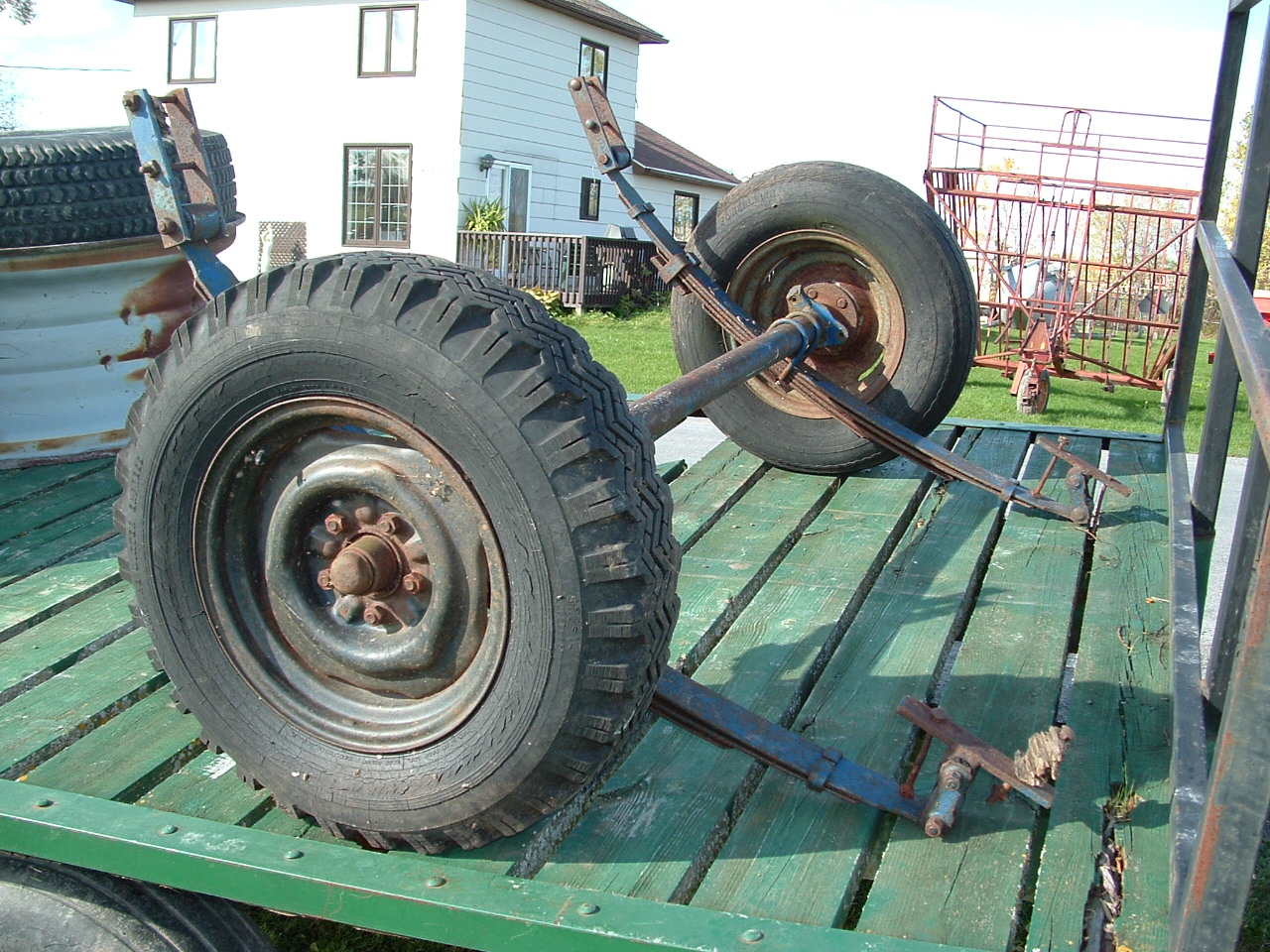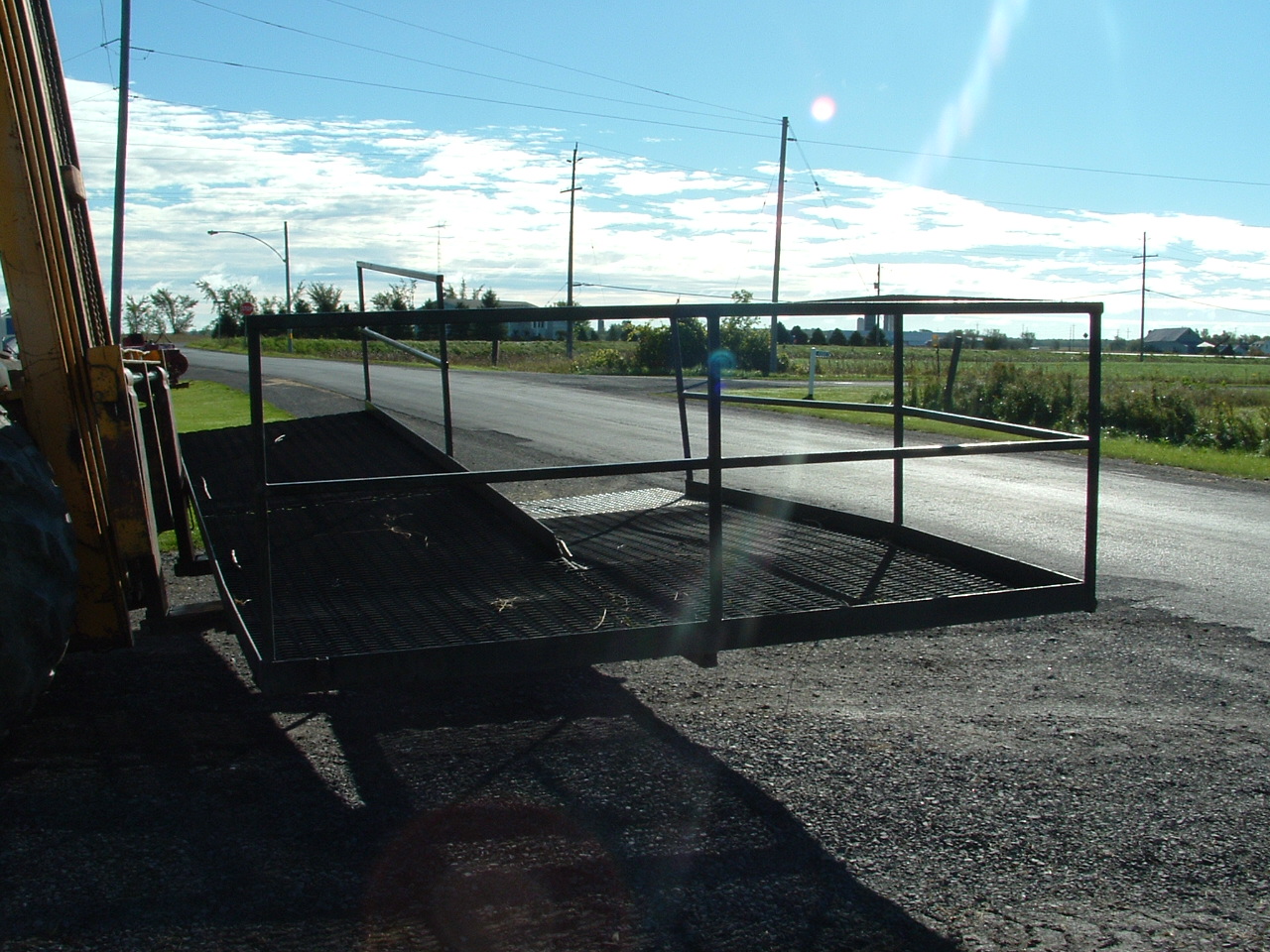 REMORQUE,
TRAILER 8' X 18, 2 AXLES, LIGHT.

PRICE: $ 1,500.00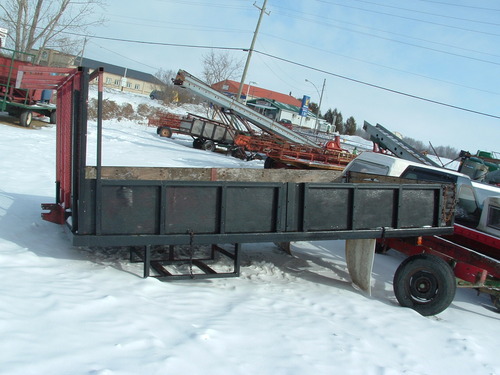 HEAVY DUTY STEEL BOX FOR TRUCK 8' WIDE X 14' LONG, REMOVABLE SIDE 2' HIGH, METAL FLOOR.
PRICE: $ 1,000.00

CYLINDER 2 SECTION 5" DIAMATER 3' HIGH
PRICE: $ 350.00
BOITE EN METAL POUR TRUCK HEAVY DULY
RAMPE POUR CHAISE SOULANTE,
HANDICAP RAMP FOR WHEEL CHAIR.

PRICE: $ 250.00
HITCH DRAW-TITE 2" SCARE
ONLY FOR $25.00

ATTACHEMENT DRAW-TITE 2"CARRE $ 25.00

AXLE 2 WHEEL DRIVE, REAR AXLE COMBINE WITH 2 CYLINDER.

PRICE: $ 500.00
AXLE FOR TRAILER COMPLETE WITH SPRING AND TIRES 14" RIM
PRICE: $ 150.00

NEED TIRES , 59" BETWEEN TIRE
HEAVY DUTY TENDUM TRAILER 16' LONG X 8' WIDE, DOUBLE AXLE, 3,500LB PER AXLE. WOOD PLATFORM. 7.00-LT1.6. TIRES, MADE TO ADD RACK ON THE SIDE

PRICE: $ 1,500.00 NO PICTURE AT
THIS MOMENT.
ESSIEUX 2 ROUE, ESSIEU DERIERE COMBINER AVEC 2 CYLINDRES
REMORQUE A ESSIEUX DOUBLE HEAVY DULY, 16' LONG X 8' LARGE, 3,500LB PAR ESSIEUX, PLATFORME EN BOIS,7.00-LT1.6 PNEUS, FAIT POUR RAJOUTER UN RACK SUR LES COTE.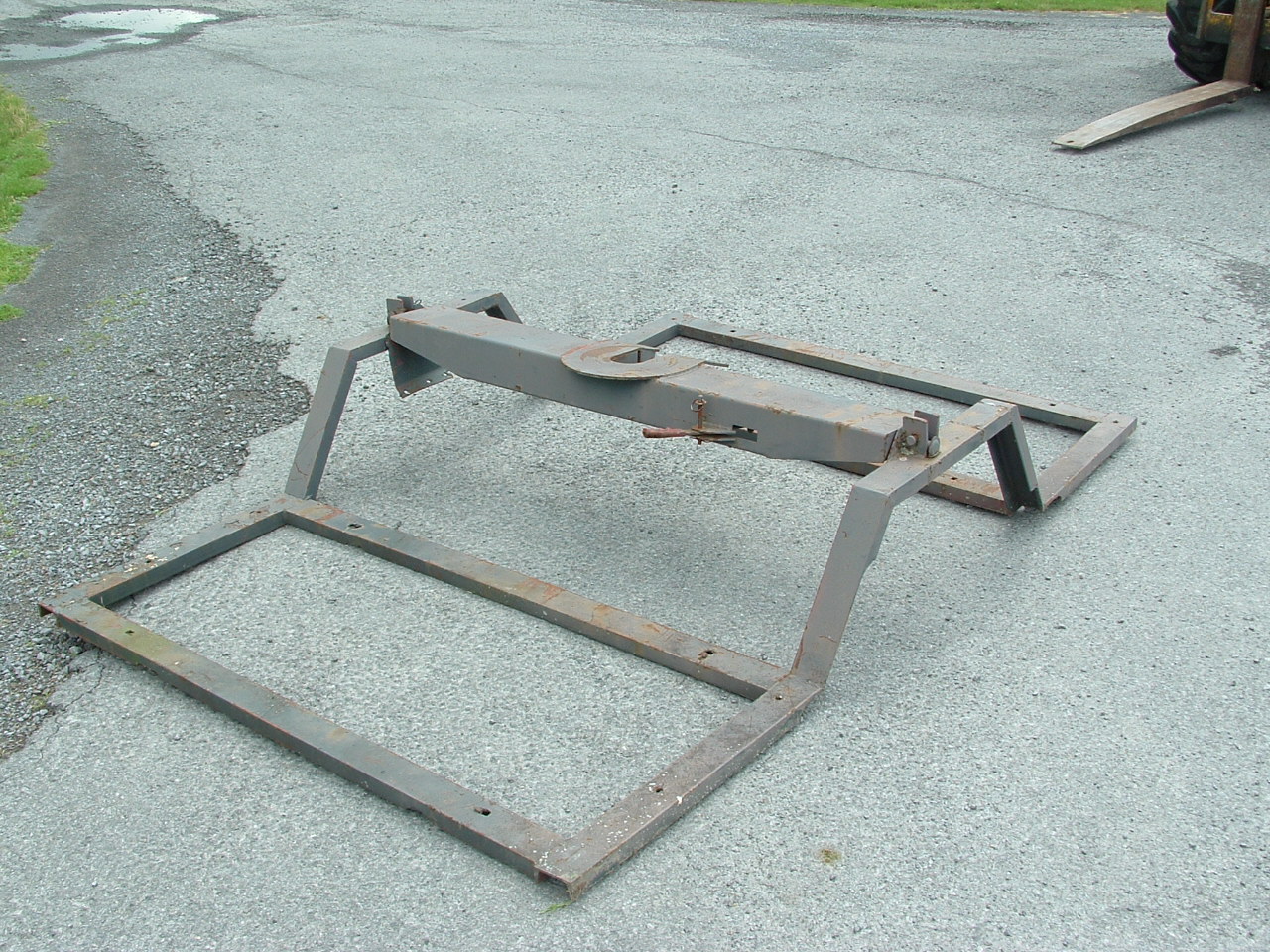 Fifth Wheel Hock-up for full size pick-up.


Price: $250.00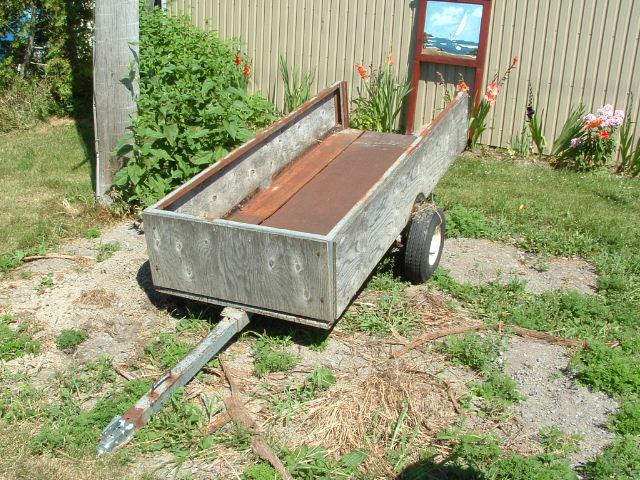 Home made Trailer 7 1/2' long X 3 ' wide, side & floor metal, sode cover with wood, hich 1 7/8 Ball, no light no brake, Trailer Tires 5.70x8


Price: $ 250.00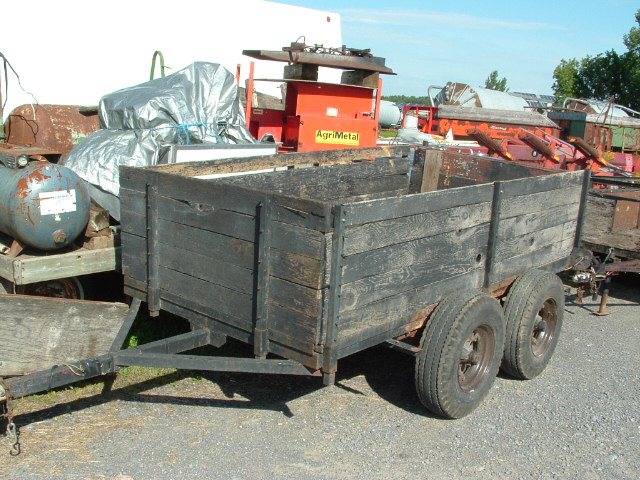 Tandem Trailer 2 axle, 3,500lbs per axle. 9 1/2ft. long, 5 ft wide, no brakes, no fender, wood floor and side.

Price: $ 650.00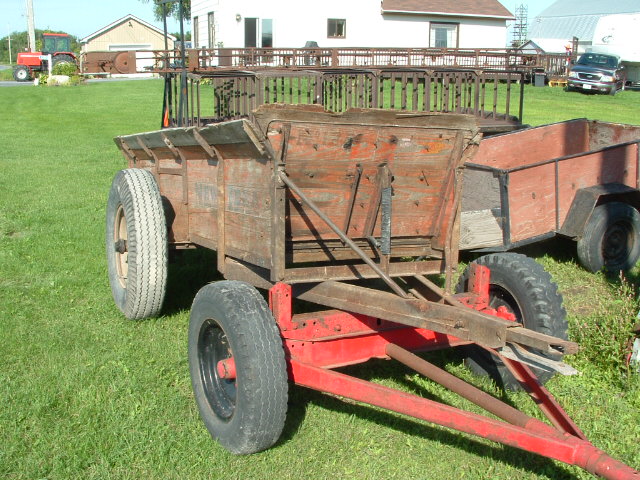 Trailer for Wood, old manure spreader converted for trailer,10ft. long , 4 ft. wide, 2 tires 9.00-20


Price: $350.00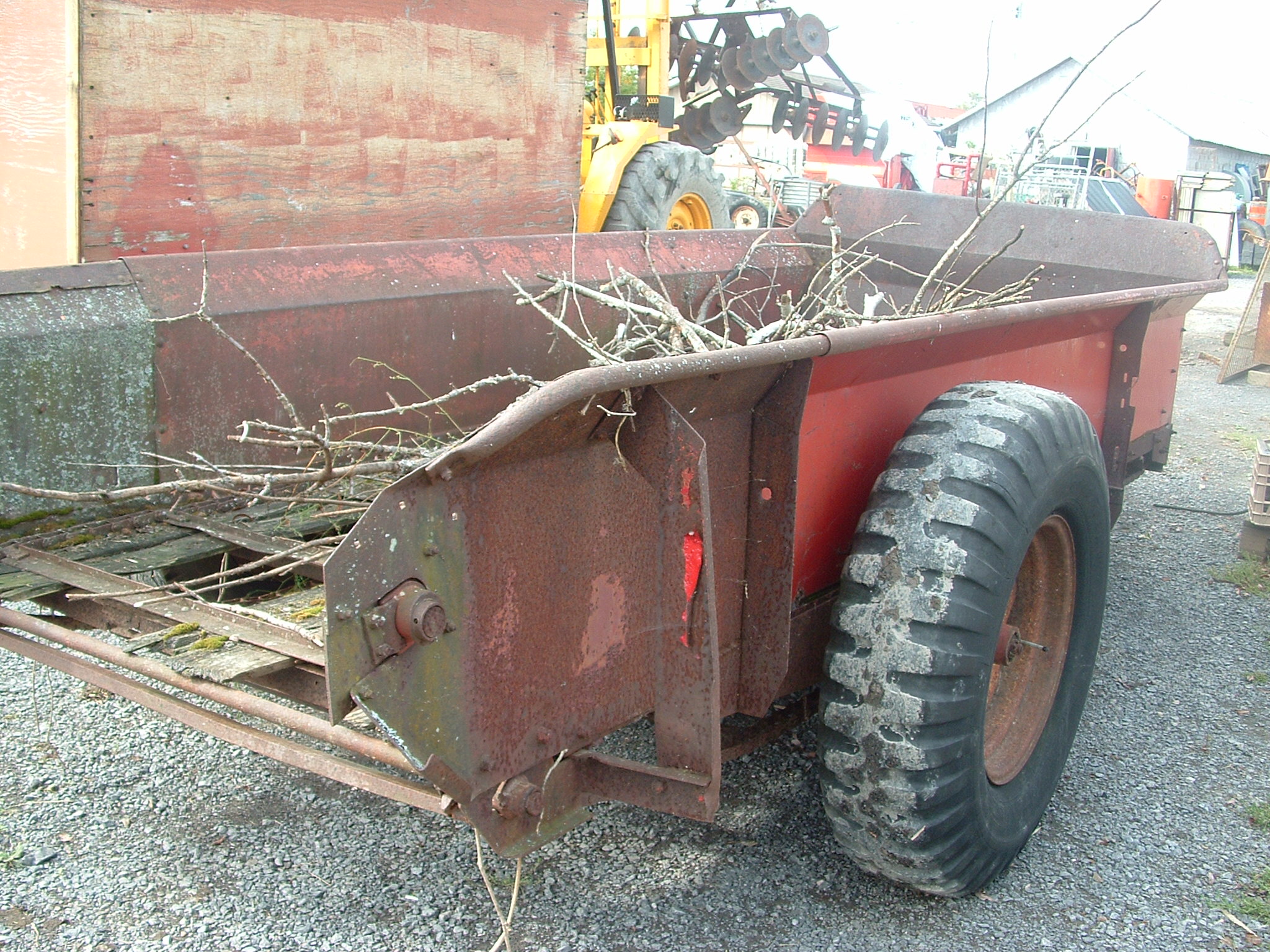 Trailer made from manure spreader to carry wood.

Price: $500.00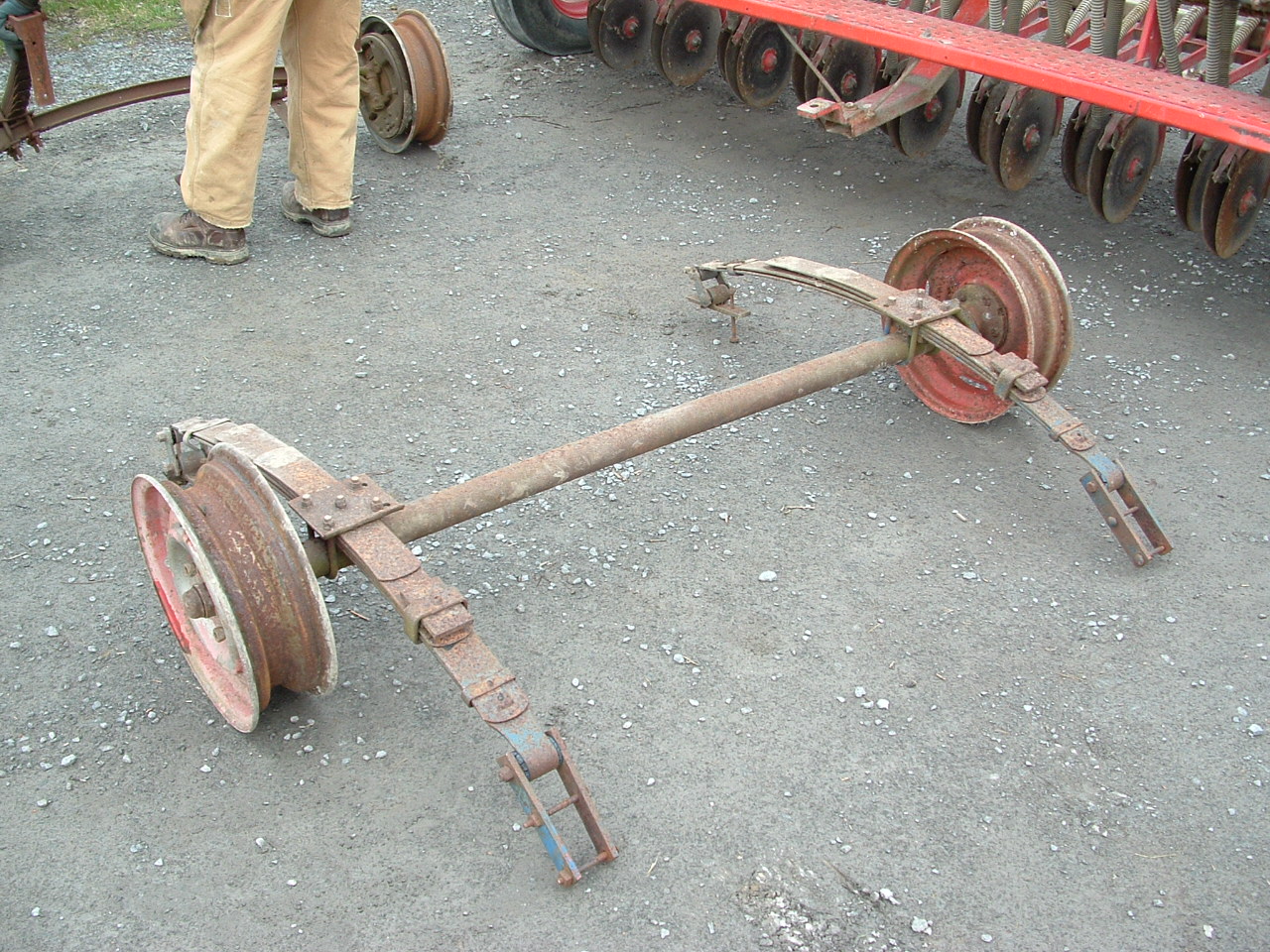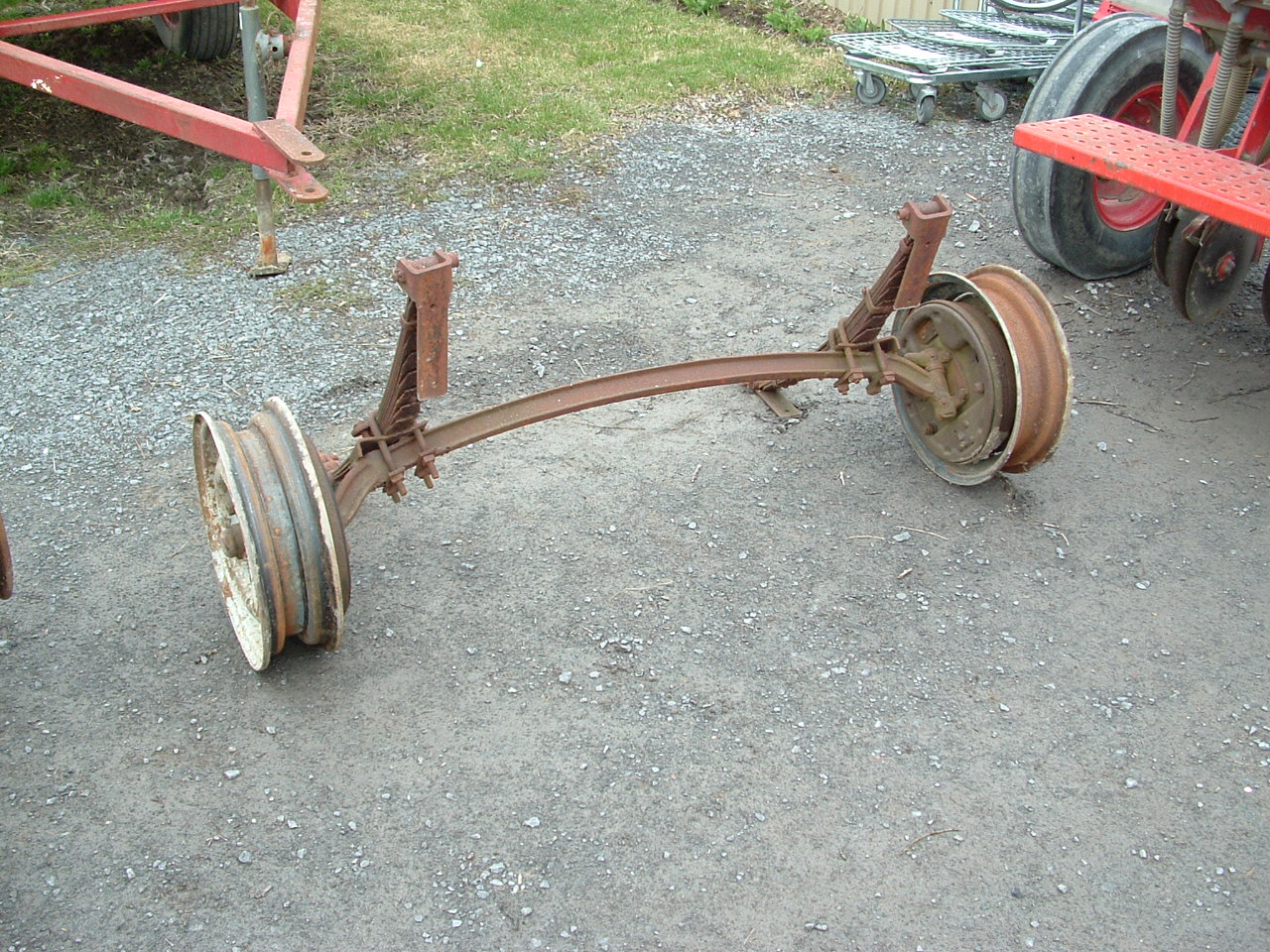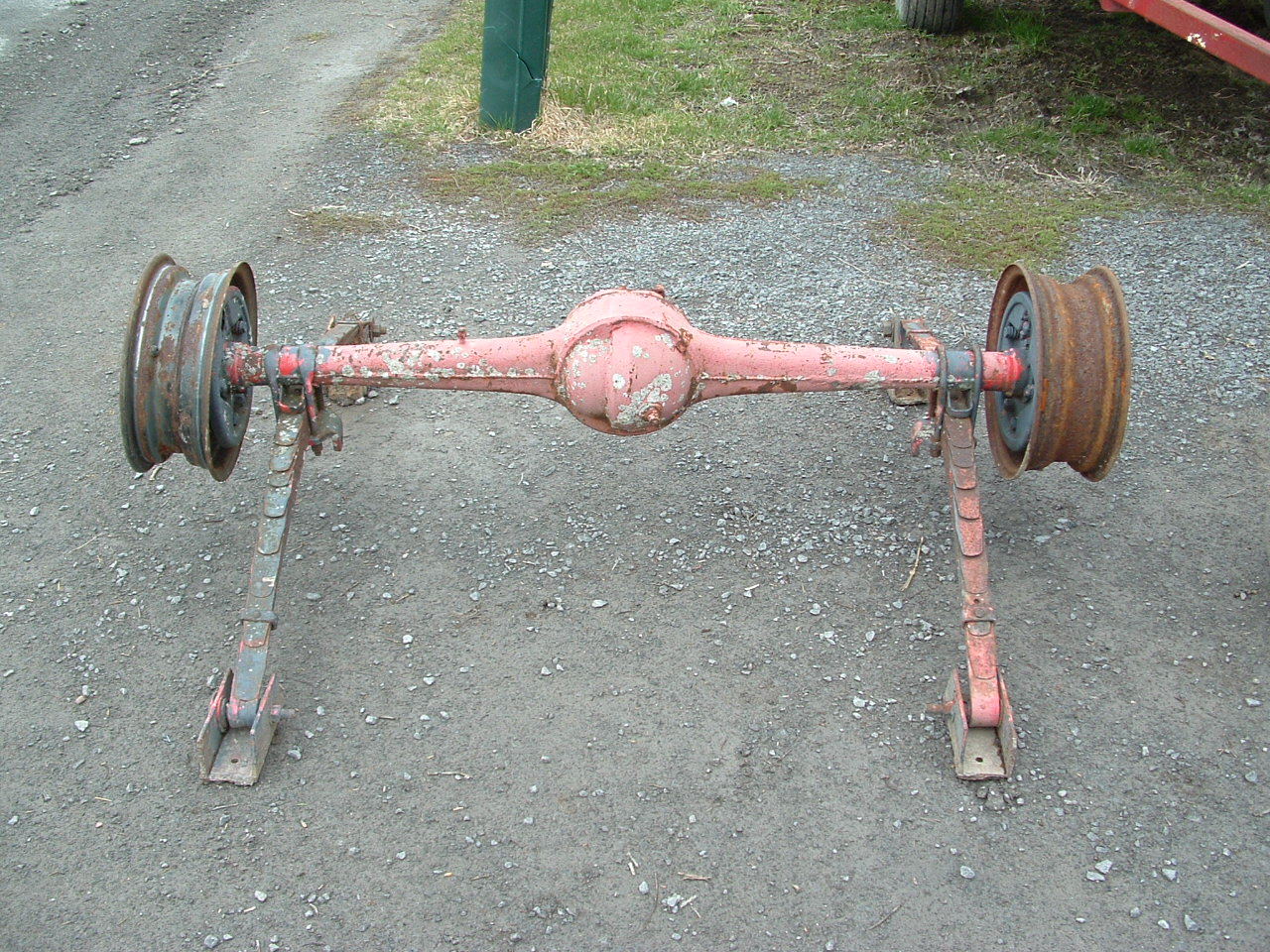 1 axsel 5ft. wide & spring

Price: $100.00
1 Axcel 52 1/2 wide & spring

Price: $100.00
1 Axsel 5 ft. wide & spring

Price: $ 100.00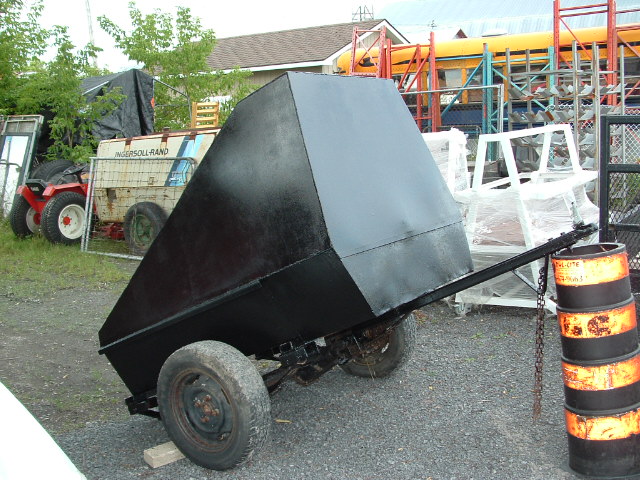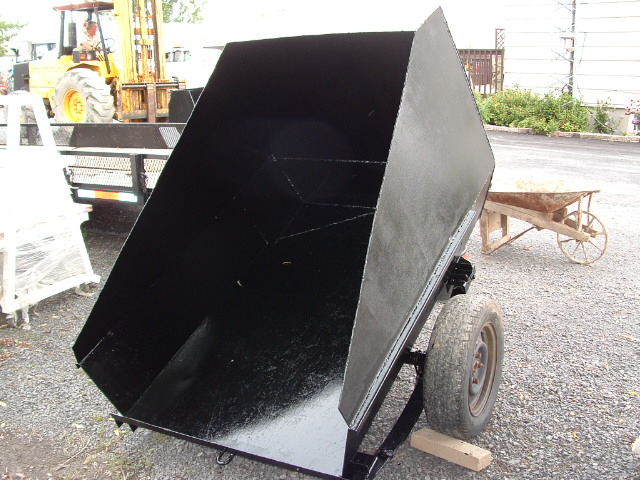 Trailer All Metal, single axle, 5'4"long X 3'4"wide,

Hitch1 7/8 balls, Tire 13",no light.

Price: $ 350.00
pffarmequipment is copyright protected © 2010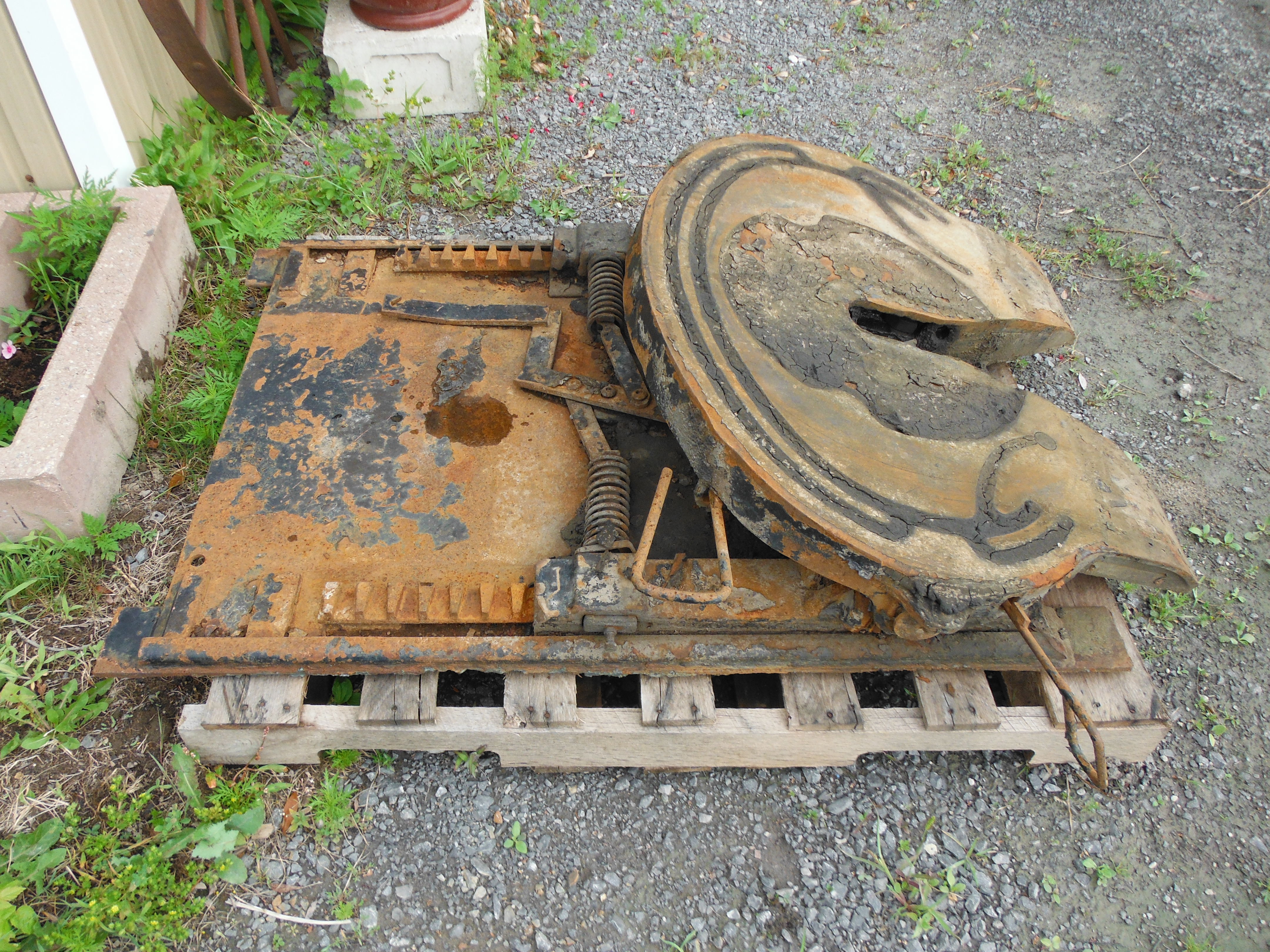 Fifth Wheel attach for 48ft Trailer.

Price: $ 350.00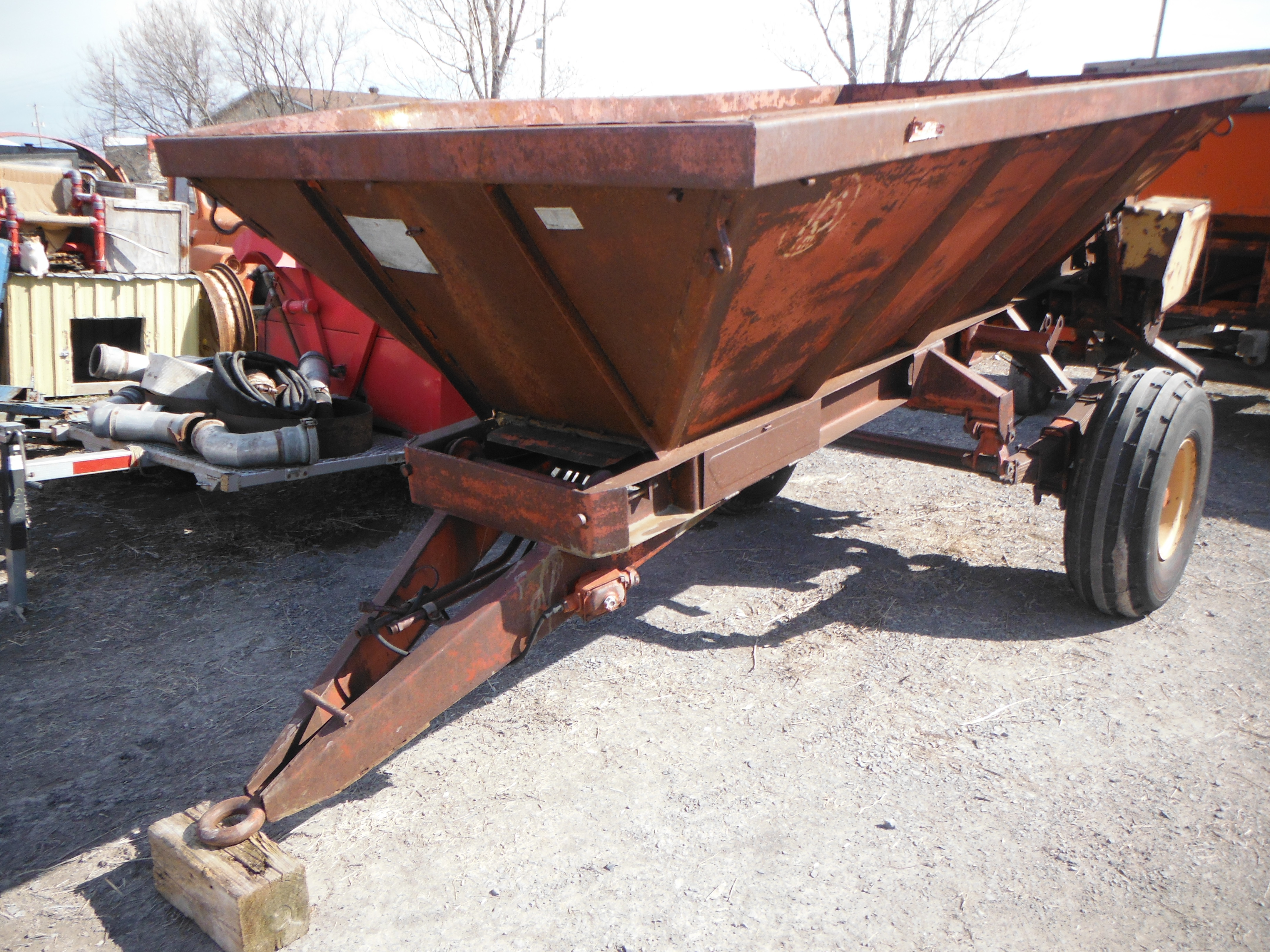 Trailer with Box.

Price: $500.00​​
Trailer 1 Axle, 8 ft. long, 4 ft. wide, 30" High. Tractor Hitch. 225-75-16 Tire.
Price: $ 450.00​​
Trailer 10 ft. Long X 6 ft. Wide. Tire 5.70-8

Price: $ 450.00​​
Single Axle Trailer,Tires 15", 225/75/15 ultra grip, Good Year
Price: $ 900.00​
Rim for Trailer 14.5"
Price: $ 50.00​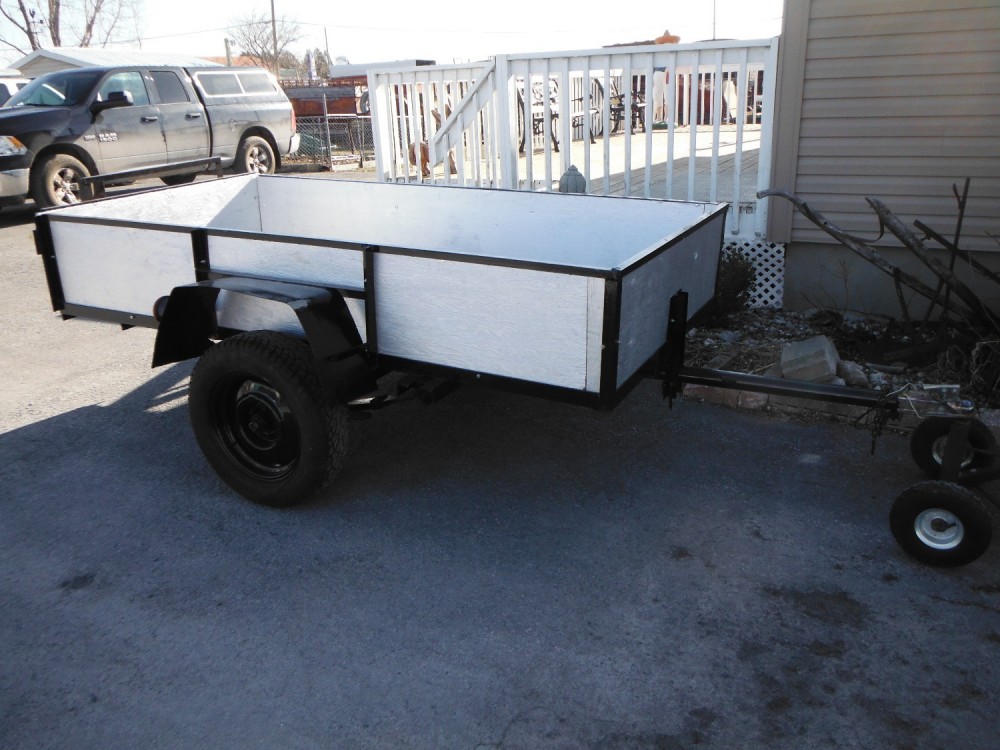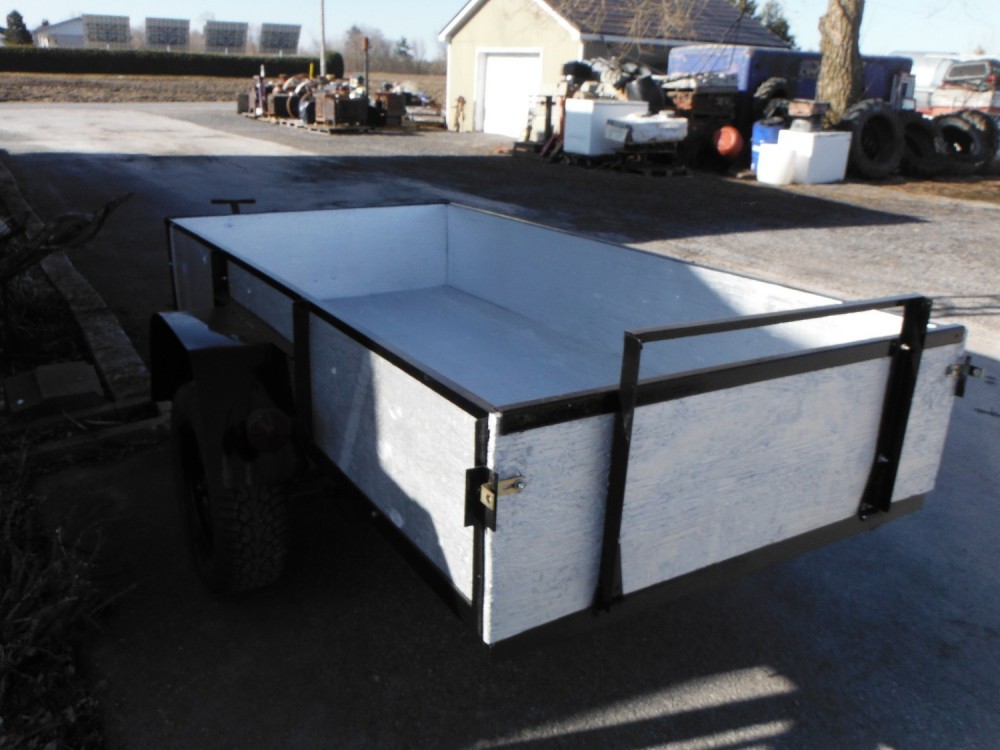 Home made tilt Trailer 17/8 Bale, 4'wide, 8'long. Tires 195-65 R 15 All restore, electric light. Price: $ 695.00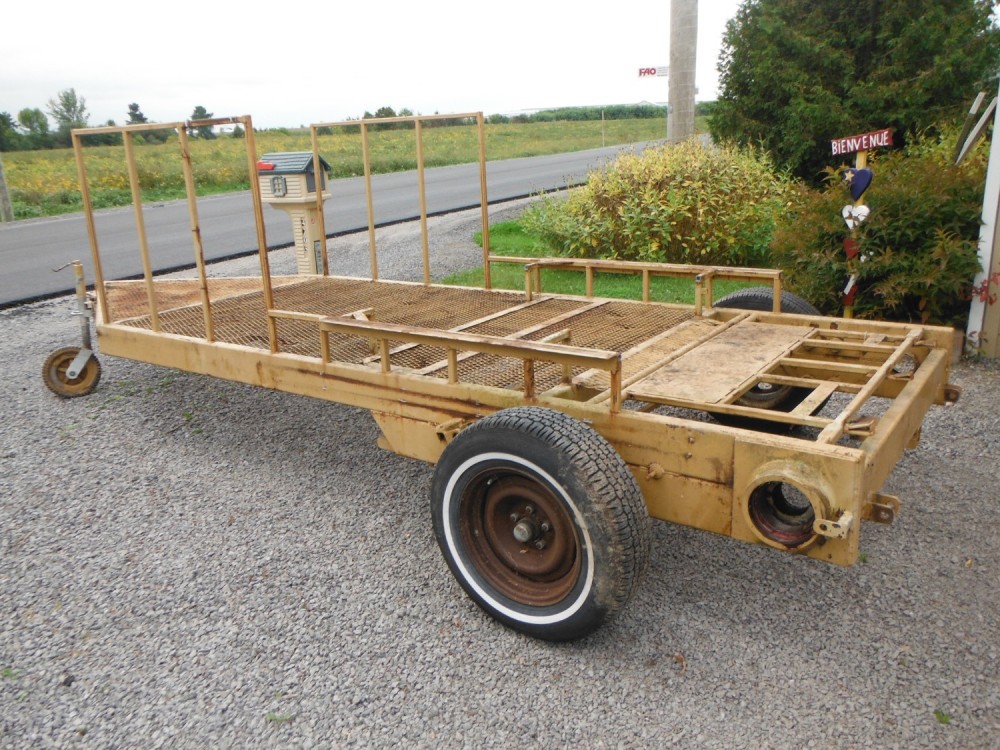 Trailer 15 ft Long X 5 ft Wide.
Price: $ 500.00​

​
Tree Point Hitch Trailer. All Metal.
Price: $ 100.00​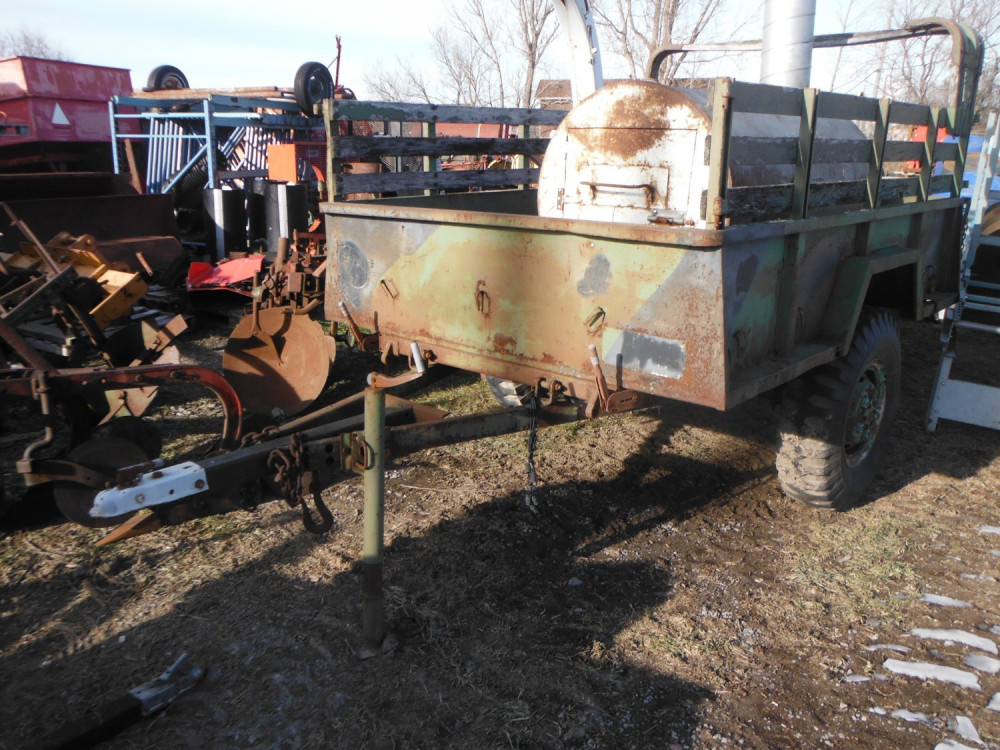 Army Trailer. Price: $ 650.00​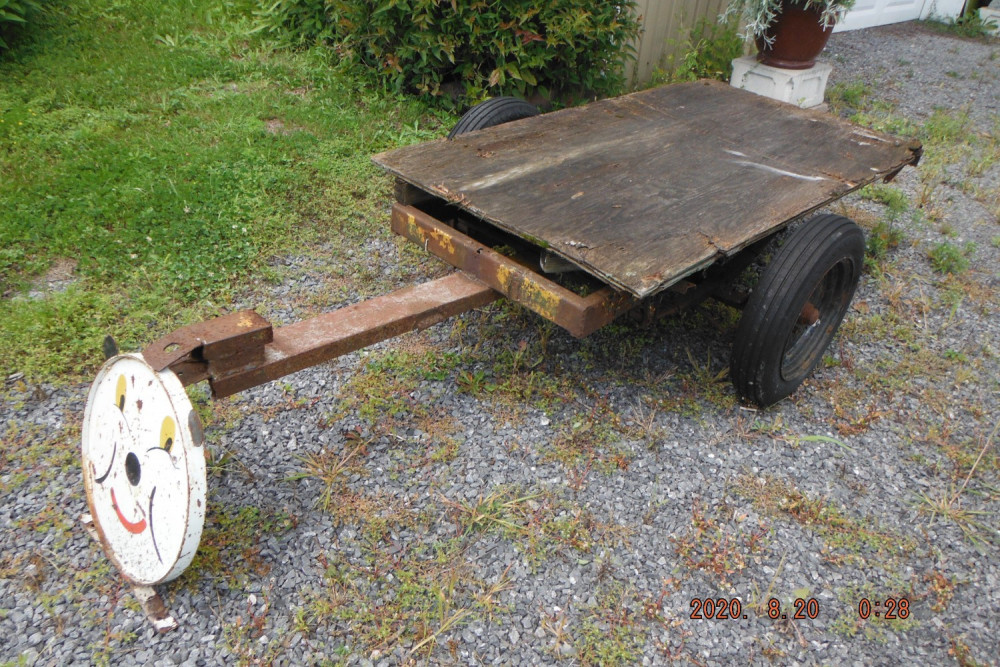 Trailer . 1 Axel
Price: $ 150.00​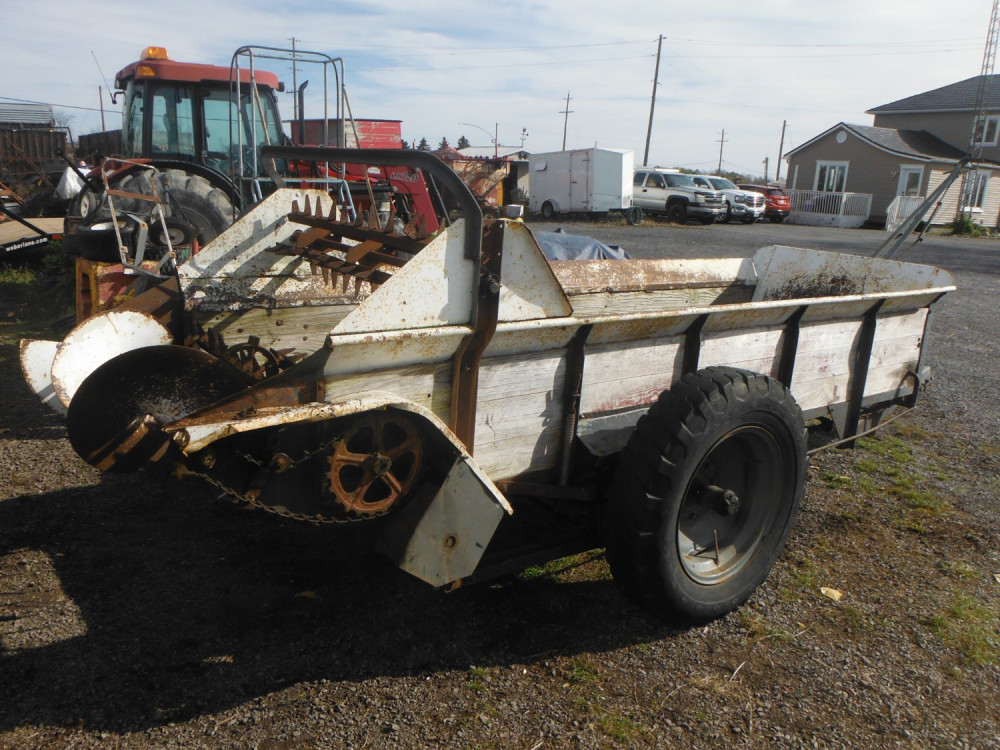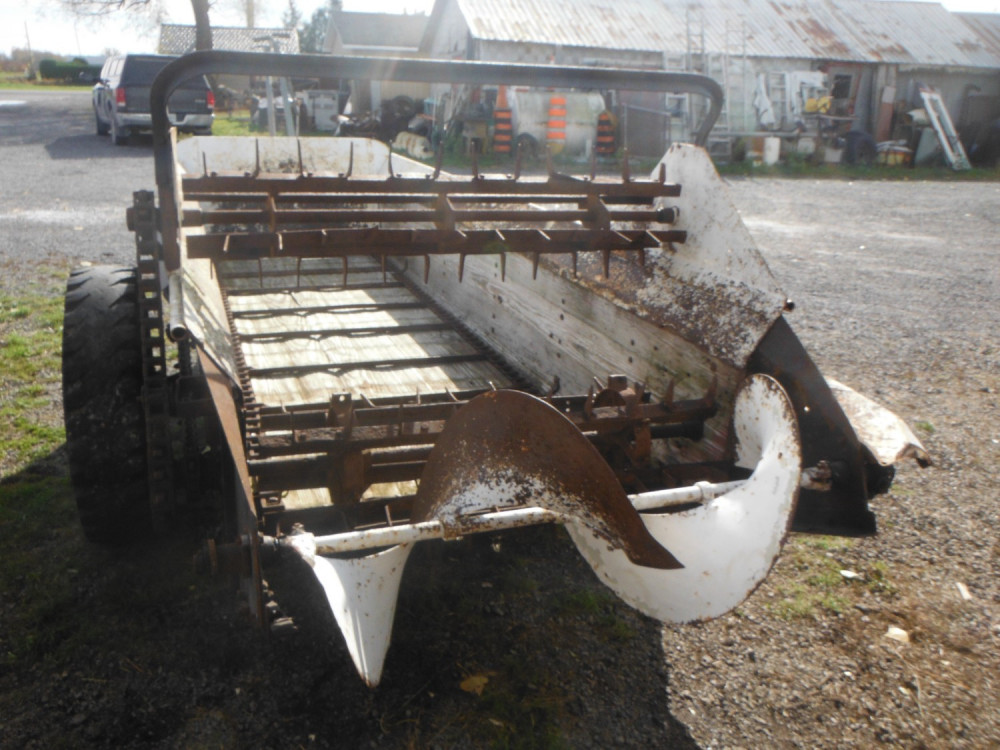 Manure Spreader, Grown driven , good condition.
Price: $ 850.00​